Quick Tips to make your Home more secure
First things first you need to have a plan. A security plan should be specific to your home, as every home is a different shape, and some homes may be closer to main roads and thoroughfares and in more high-risk areas throughout Sydney.
A security plan sounds complicated and expensive. However, in reality, it can be as simple as installing additional locks or upgrading locks or adding some outdoor lighting.
There are three main categories of how you can effortlessly make your home more secure including Security equipment, home features and simple routines you can establish.
Security Equipment - What you need
Not all locks are created equally.
Locks and locking systems are designed to suit particular mediums and purposes. When you combine home and locks, most will associate this with entrance and exit door locks where a physical key is required. And locks aren't just limited to doors, incorporating locks into your windows, internal doors, and additional security doors are all great ways to beef up your home's security. And with locks, you get what you pay for, reputable brands will not only stand the test of time but will also offer swift entry and exit if in any danger.
Alarm Systems
An alarm system is a great way to notify the neighbours, the passer buyers, the emergency services and of course yourself when your home or property has been accessed without permission. Alarm systems don't have to be expensive and can be as simple as installing a single panel inside and placing the blue light beacon on the exterior of your home. Alarm systems have come leaps and bounds, and there are options to alert you via mobile, connect your smoke alarms, and you can choose the option of 24-hour monitoring by a security company.
Cameras & Monitoring Equipment
Keep track of who comes and goes around your home. The current CCTV and home monitoring market include products to suit homes of all sizes and budgets. There are small single camera monitoring systems that you can access remotely from your mobile phone, and on the other end of the scale, there are multiple camera set-ups monitored by a security company. Camera and monitoring systems are not so much for deterring the un-wanted but more so to identify and monitor any suspicious behaviour.
Access Control Systems
Whether you or your children keep losing or misplacing their keys resulting in trips to the locksmith to get your key cut or you are due for a security upgrade Access Control Systems are a convenient and modern option. Most Access Systems remove the need for physical keys and are popular options for businesses and garages to restrict access. However, in a home, an Access Systems provide a higher level of difficulty to infiltrate your property, in comparison to keys with the options of swipe cards, buzzers, and combination controls.
Home Features – Increasing Visibility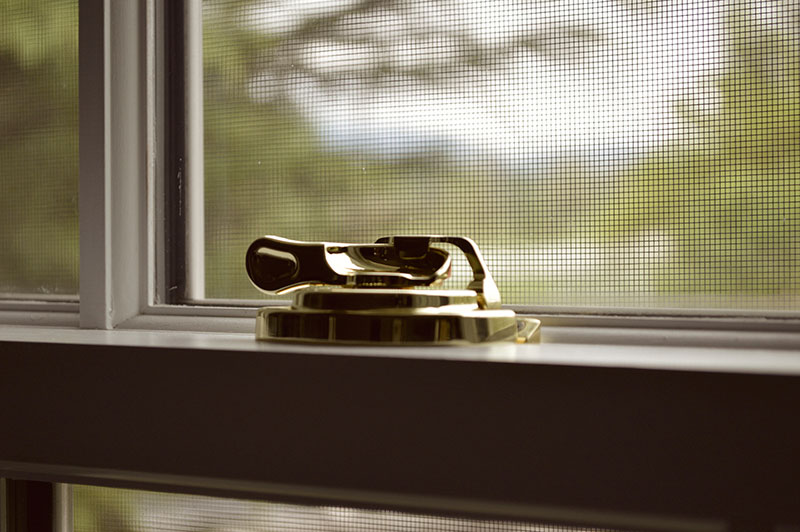 Increasing visibility in your home can be the difference between your home or property becoming a possible target for thieves and the uninvited. Small modifications such as trimmed trees and foliage and the addition of lighting will illuminate entry main and minor entry points.
Light up the outside of your home.
Most would associate burglary to occur by night in the darkness rather than in the day or at illuminated properties. Lighting up your home doesn't have to be a high-tech or expensive set-up. It can be as simple as buying some Solar LED lights which you place in and around your garden. Installing some downlights around the
Keep your garden maintained.
In saying this, keeping your garden maintained doesn't have to translate into perfectly shaped hedges and trees. Maintaining your garden can be simple as mowing your lawns or trimming overgrown plants. Not only does it give the impression that your home but also increases the visibility around your home.
Routines and Habits – Tricks of the Trade
Lighting
Lighting is the perfect way not only to increase visibility but to also create the impression that there are people home. A simple and inexpensive option is to use timers for both internal and external lights. Timers are easy to find and install yourself merely plug into your powerpoint or call a professional if you are unsure.
Spare Keys
Don't leave a spare key in the mailbox or under the mat. You can get combination key safes just like they do at Holiday Rental properties. They are perfect if you need to leave a key out for a friend. Make sure you place the key safely out of sight!
When you go away
Mail may it be junk, local papers or letter build up quickly when you go away even for a few days. Piles of mail is a small yet obvious indicator that the occupants may not be home, making it a perfect property to break in to. If you are planning on going away, a simple way to avoid mail piling up is to ask a trusted neighbour to collect your mail while your away.
Our Home Security Services
When you use Secure Lock Locksmiths, you can expect reliable and high-quality customer service to properties of all shapes and sizes throughout Sydney. Not only can we help design a security plan for you, but we also do it with you. We take the time to come to you and listen to your needs and wants. Whether it is a brand-new home, a newly leased home or your childhood home.
We provide locksmith services which to homes and businesses including the installation and repair of locks to your windows, doors, cabinets, garages and more, alarm system installs, key-cutting and the installation of Access Control Systems.
Tags
Home Security Sydney, Quick Tips to Secure Your Sydney Home, Security Equipment Sydney, Access Control Systems Sydney